Fall in Starksboro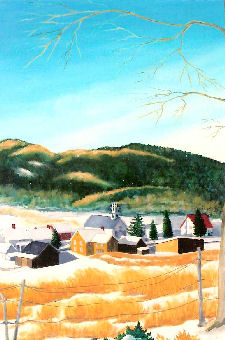 Our annual ham dinner will be Saturday,
October 25th,
at the First Baptist Church in Starksboro Village
with the first seating at 5:00 PM, and a second seating at 5:45 PM.
The menu features delicious baked ham, locally grown vegetables (mashed potatoes, winter squash, and cole slaw), homemade baked beans, rolls, a wide variety of homemade pies baked by some of Starksboro's best pie makers, and beverages.
Tickets for this delicious yearly favorite event, which has been held for nearly 45 years, are $10.00 for adults and $5.00 for children 12 and under. A family ticket of $25 for two adults and two children, with additional children at $3.00 each is also available. Reservations are strongly suggested and appreciated. Call 453-5227 or 453-2079 to reserve your places.