Expressions of Faith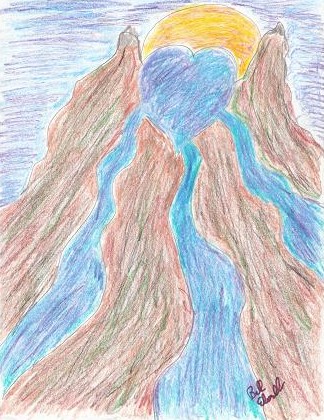 From a heart of love
in the driest, most barren desert,
will flow streams of living water!
Those streams will be filled with love, joy, peace and hope.
The waters will bring patience, kindness and goodness.
They will run deep with both gentleness and self-control.
All who wade in the water,
or drink from the river will be blessed.
All who flow with the river will be transformed.